Mother's Day is a special occasion to honour and celebrate the love, sacrifices, and hard work of all mothers. This is a perfect time to express gratitude and appreciation to your mom, mother-in-law, or any other remarkable woman in your life who has played a significant role in nurturing and supporting you. With Mother's Day just around the corner, it's time to start thinking about the best mother's day gifts for 2023 that will make your mom feel special and loved.
From personalized keepsakes to luxurious spa treatments, there are plenty of gift options to choose from that will suit your mom's interests and personality. Here we'll explore some of the best Mother's Day gift ideas for 2023 to help you find the perfect gift for the most important woman in your life.
What to think about when buying Mother's Day Gifts?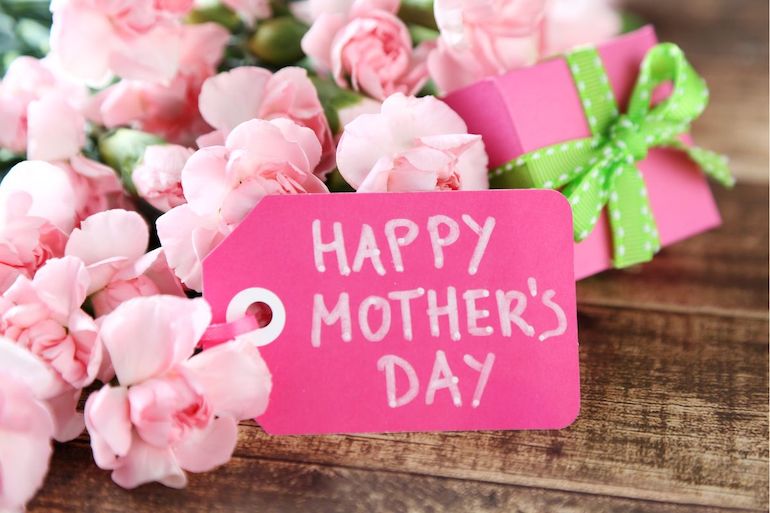 When buying Mother's Day gifts, it's important to consider a few key things to ensure that you choose something that is meaningful and appreciated by your mom. Here are some factors to keep in mind:
Consider your mom's interests: Consider what she enjoys doing in her free time or hobbies. Does she like gardening, cooking, reading, or maybe practising yoga? Consider choosing a gift that aligns with her interests.
Choose something sentimental: Mothers appreciate gifts that are sentimental and hold meaning to them. This can remind them of a special moment or something with much emotional value.
Consider the occasion: Mother's Day is a special occasion, so consider choosing an appropriate gift for the occasion. Think about something unique and something other than what she would buy for herself regularly.
Think about quality over quantity: It's better to choose a high-quality gift that your mom will love and appreciate rather than several inexpensive items that may not be valuable.
The most important thing is choosing a gift from the heart that shows your appreciation and love for your mom.
Best Mother's Day Gifts From Husband
Kitchen Gadget
If your wife loves to cook, consider getting her a new kitchen gadget she's been eyeing. It could be a high-end blender, an air fryer, or a fancy coffee maker. It's a practical gift that she'll use every day.
Weekend Getaway
Plan a romantic weekend getaway for just the two of you. It could be a trip to a nearby city or a cosy cabin in the woods. It's a chance for you to spend quality time together and make new memories.
Flowers and chocolates
If you're looking for a simple yet sweet gift, a bouquet of flowers and a box of chocolates is always a safe bet. It's a classic combination that never goes out of style.
Best Mother's Day Gifts From Daughter
Personalized Jewelry
Personalized jewellery can be a sentimental and timeless gift for any mother. A daughter can engrave her mother's name or initials on a necklace, bracelet, or pair of earrings. Personalizing the jewellery adds a special touch to make the gift even more meaningful.
A daughter can opt for a piece of jewellery that her mother has been eyeing or choose a design that she knows will match her mother's style. Personalized jewellery is an excellent way for a daughter to show appreciation for her mother.
Spa Day
Another great gift idea for Mother's Day is a spa day. A daughter can book a spa treatment for her mother, whether a massage, facial, or pedicure. It is an opportunity for her mother to relax and unwind, which is a perfect way to show her how much she is appreciated.
A daughter can even join in on the spa day and spend some quality time with her mother. A spa day is a luxurious gift and a chance for a mother and daughter to bond and create new memories.
Personalized Photo Album
A personalized photo album is a thoughtful and unique Mother's Day gift from a daughter. A daughter can gather old photographs of her mother, family, and friends and create a beautiful photo album. She can include captions and stories to remind her mother of happy memories.
A personalized photo album perfectly shows her mother how much she means to her and how much she cherishes their memories together. It is a heartfelt and touching gift that will surely make her mother feel loved and appreciated.
Best Mother's Day Gifts From Son
Subscription Boxes
Subscription boxes are a popular and unique gift idea for any occasion, including Mother's Day. With a subscription box, your mom will receive a new surprise every month tailored to her interests.
You can find subscription boxes for everything from beauty products to gourmet snacks to books, so you can pick one that suits your mom's tastes perfectly.
Massage Pillow
A massage pillow is a great gift for a mom who needs to relax and unwind. These pillows use heat and pressure to soothe sore muscles, anywhere from the neck to the feet.
Your mom will love being able to enjoy a relaxing massage whenever she wants without having to leave the house.
Gift Box
A gift box is an excellent way to send a thoughtful and curated selection of gifts to your mother. You can include chocolates, tea, beauty products, and other goodies that your mother will enjoy.
Many companies offer pre-made gift boxes or allow you to customize your own.
Mother's Day FAQs
When is Mother's Day celebrated?
Mother's Day is celebrated on different dates around the world. In the United States, it falls on the second Sunday of May; in the United Kingdom, it is celebrated on the fourth Sunday of Lent.
Why is Mother's Day celebrated?
Mother's Day is a holiday to honour and appreciate mothers and motherhood. It is a day to acknowledge the love and sacrifices that mothers make for their families.
Who created Mother's Day?
Mother's Day was created by Anna Jarvis in 1908 to honour her mother, who had passed away. It became a recognized holiday in the United States in 1914.
Is Mother's Day celebrated worldwide?
Yes, Mother's Day is celebrated in many countries around the world, although the dates and customs may vary.
How can I celebrate Mother's Day?
You can celebrate Mother's Day by giving your mother a thoughtful gift, spending quality time with her, or taking her out for a special meal.
What are some traditional gifts for Mother's Day?
Some traditional gifts for Mother's Day include flowers, chocolates, jewellery, and handmade crafts.
What if I can't be with my mother on Mother's Day?
If you can't be with your mother on Mother's Day, you can still show your love and appreciation by sending her a thoughtful card or gift or by video calling her.